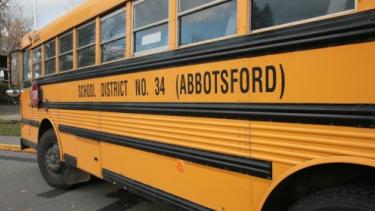 Bus Routes & Schedules
General School Bus Information
Route and schedule information:
Students are reminded to be at bus stops five minutes ahead of the listed time. 
Note that bus stop times are subject to change during the school year; please check this bus information webpage throughout the year for updated times.
Vehicles travelling in both directions on a roadway must not pass a school bus which has stopped and has its red overhead lights flashing.
Vehicle drivers are also reminded to use extra caution in school zones during school days.
Abbotsford School District Transportation Department contact info:
31759 King Road, Abbotsford, B.C. V2T 5Z2
Phone: 604-855-5278
Fax: 604-854-1448
Email
Website