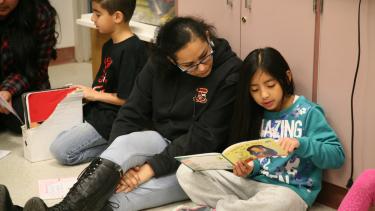 ATSS offers various courses in English, Social Studies, History, Law, French, and Spanish.
Advanced Placement courses are offered to senior students in English and French.
Languages
The goal of our language classes at ATSS is to have students communicating in every-day, real-life situations in whatever language they are studying.  They communicate through speaking, listening, reading and writing.  In senior grades, students are able to discuss and debate global and personal issues and concerns, as well as read short classic works of fiction.  Students leave our language classes not only able to read and write the language they have studied, but also able to speak and interact confidently in that language. 
Languages Promo from atss on Vimeo.